What Snow White Wants for Christmas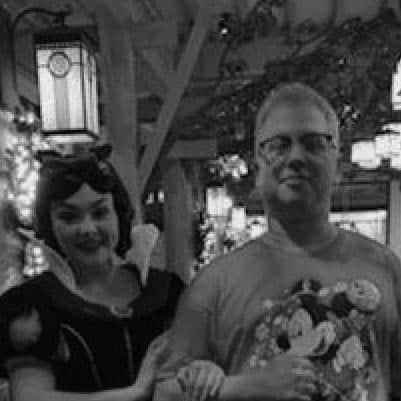 Part of the What They Want for Christmas Series
An adventure around Walt Disney World featuring interviews with Disney Characters
In full disclosure, I've known Snow for a very long time. We go back to shooting hoops in the Matterhorn as kids at Disneyland (we called it "the Land"). The Whites and the Wonderlands used to do family vacations together for years! Good times, indeed. So asking Snow what she wanted for Christmas would have happened anyway.
"So what do you want for Christmas this year, Snow?" I asked.
"Oh to make Grumpy smile, even if it's just a little bit," she said without any hesitation. That's Snow, always looking out for the little guy. "I'm sure it could possibly take quite a bit of sugar, but I think that would be the most perfect gift! Don't you?" she said in her dreamy, high voice.
She was right. Everyone knew it. Grumpy hasn't smiled for as far back as any of us can remember. If there ever were a man who needed a Dole Whip with a side of Mickey Bars, it's Grumpy. It's hard to imagine eating something shaped like Mickey's head in a state of rage, isn't it? Is it even possible to to be "hangry" while carrying around a turkey leg?
"Oh and what is it YOU are wishing for this holiday season, Biff?" Snow asked.
"I believe I would like to see Grumpy smile as well, Snow. I think I'll put that on my list too," I replied, thinking we all could use a lot more happiness, and that we all try our best to be the happiness around us when none can be found.
Gifts Inspired by Snow White