How HOT is the Disney Skyliner Gondola?
Watch More
Disney Food Blog's video about the new Skyliner at Walt Disney World can help you prepare for your next visit, especially if you're staying at Pop Century, Art of Animation
Offhand Disney makes the argument that the Disney Skyliner is the best Disney ride…ever! Could he be right? Some really good points are made in this entry. He's serious!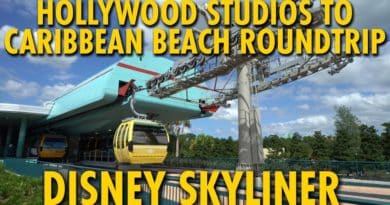 Welcome aboard the Disney Skyliner. In just a few moments… you'll get to experience the beauty of this new form of transportation at Walt Disney World. Sans narration, this video