Guardians of the Galaxy Ride – Video Construction Update – Sept 2018
Watch More
Special guest appearance by Best Life & Beyond, Paging Mr Morrow, Theme Park Obsession, Jacob The Carpetbagger, World of Micah, and Super Enthused!
JustinScarred takes us through an epic adventure through Epcot, describing what's coming with this park's multi-year overhaul.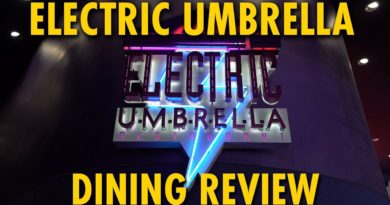 Craig and Ryno visit the Electric Umbrella to review this Epcot quick Service location it before the big changes. Is it a winner, or soon to be unplugged memory?