A Magic Kingdom Kind of Day
Watch More
We're very glad Justin in on the mend and back at Walt Disney World. What shenanigans will he get into at the party? Watch to find out.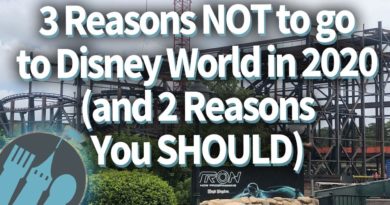 Not go to Disney World? Is this even an option? Hear out AJ of Disney Food Blog. She might just steer you in the right direction as you plan your
Jackie, Craig, Ryno and Charles attended the first Christmas party for 2018. Looks like it was a rough start. Does it get better? Watch to find out.